Claiming Space
 is an exploration and journey towards understanding what femininity, womanhood, and power mean to me in 2021. This collection is intended to be a celebration of women, focusing on the strength and resilience that we embody. 
For
Claiming

Space
, I drew initial inspiration from a photo of my mother circa 1980, and the "power dressing" that dominated that decade. Having her as a strong female role model has undoubtedly shaped my own relationship with femininity and my idea of power. 
I seek to reinterpret "power dressing" while maintaining my own personal aesthetic. By using soft, lightweight, hand-dyed fabrics, I explore fluidity and motion, in an attempt to blend the hard and the soft within workwear. There are repeated details in this collection such as bowties, pleating, piping, and pearl buttons. Pearls and bows, odes to quintessential workwear accessories, have been intentionally included as prominent motifs in this collection.
As my woman returns to the office, post pandemic, she needs to feel confident and resilient. This collection seeks to provide the new 'uniform' for strong women.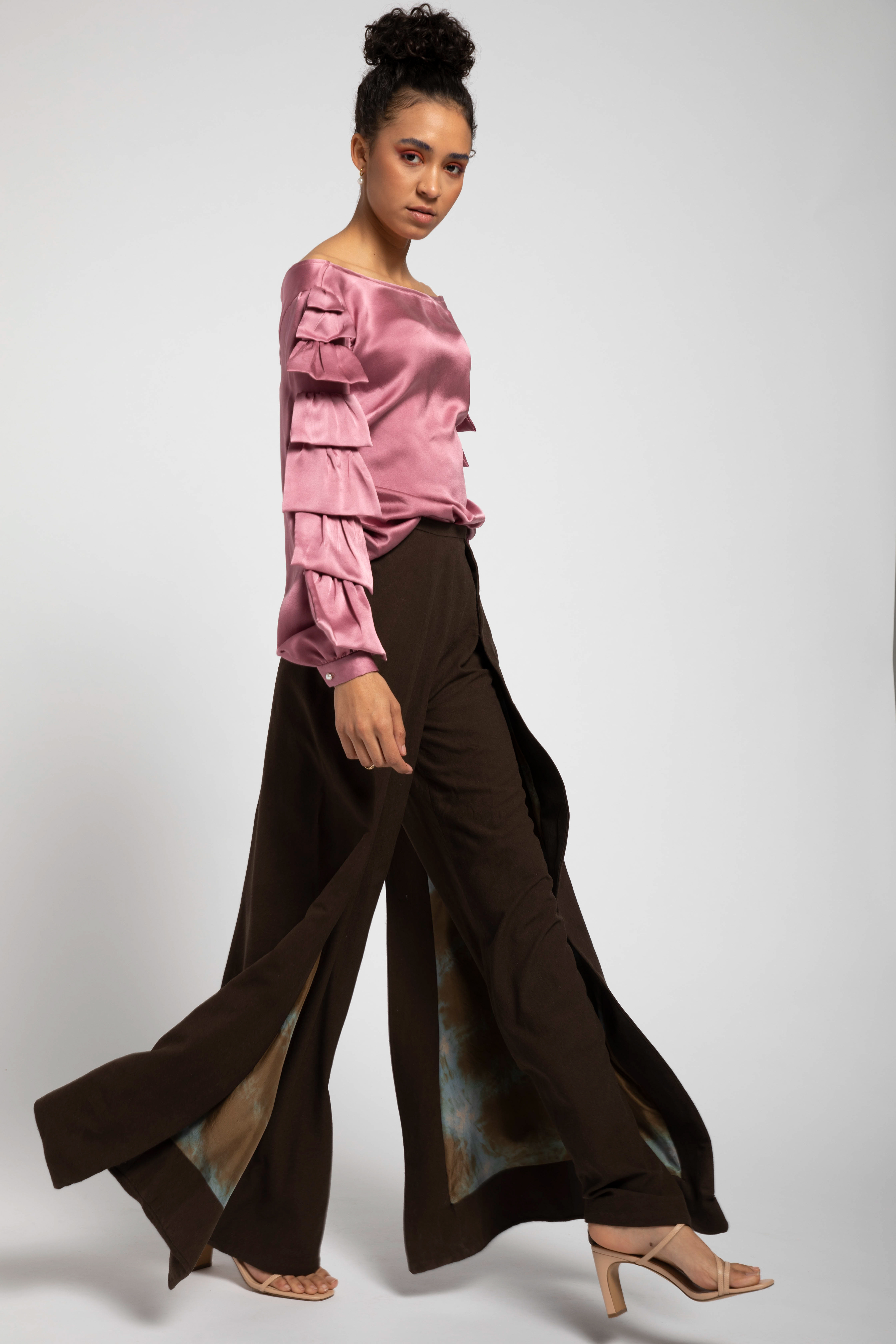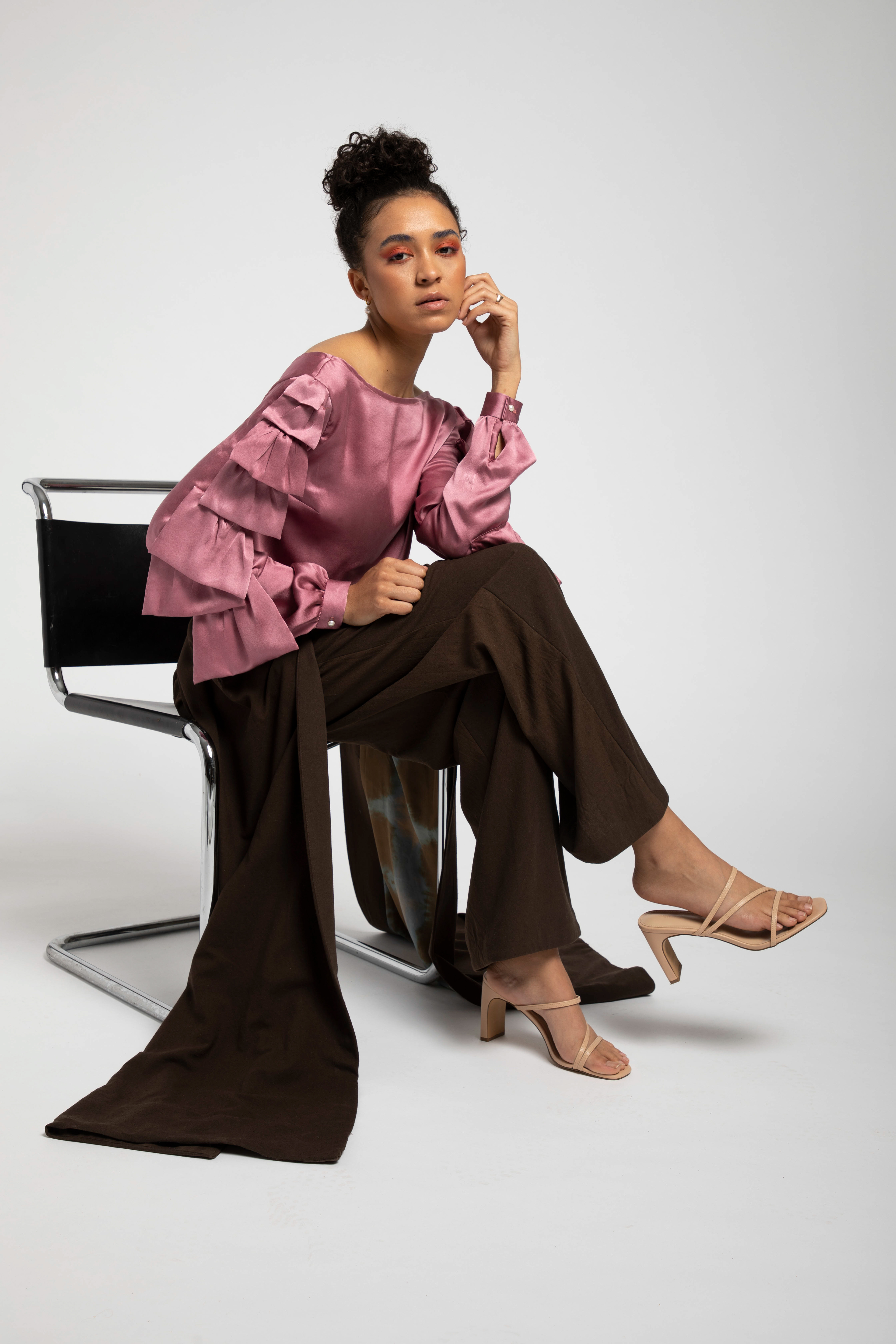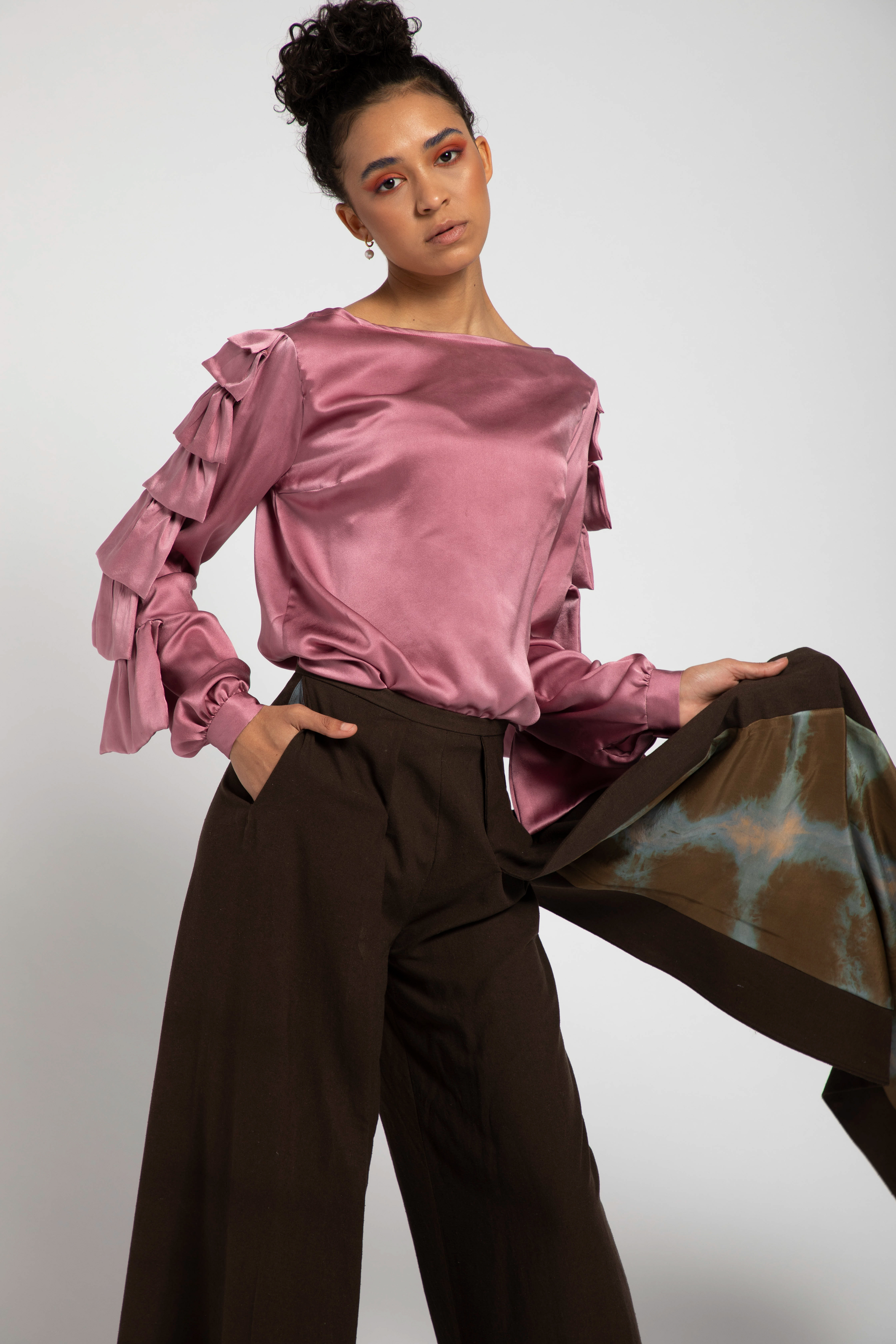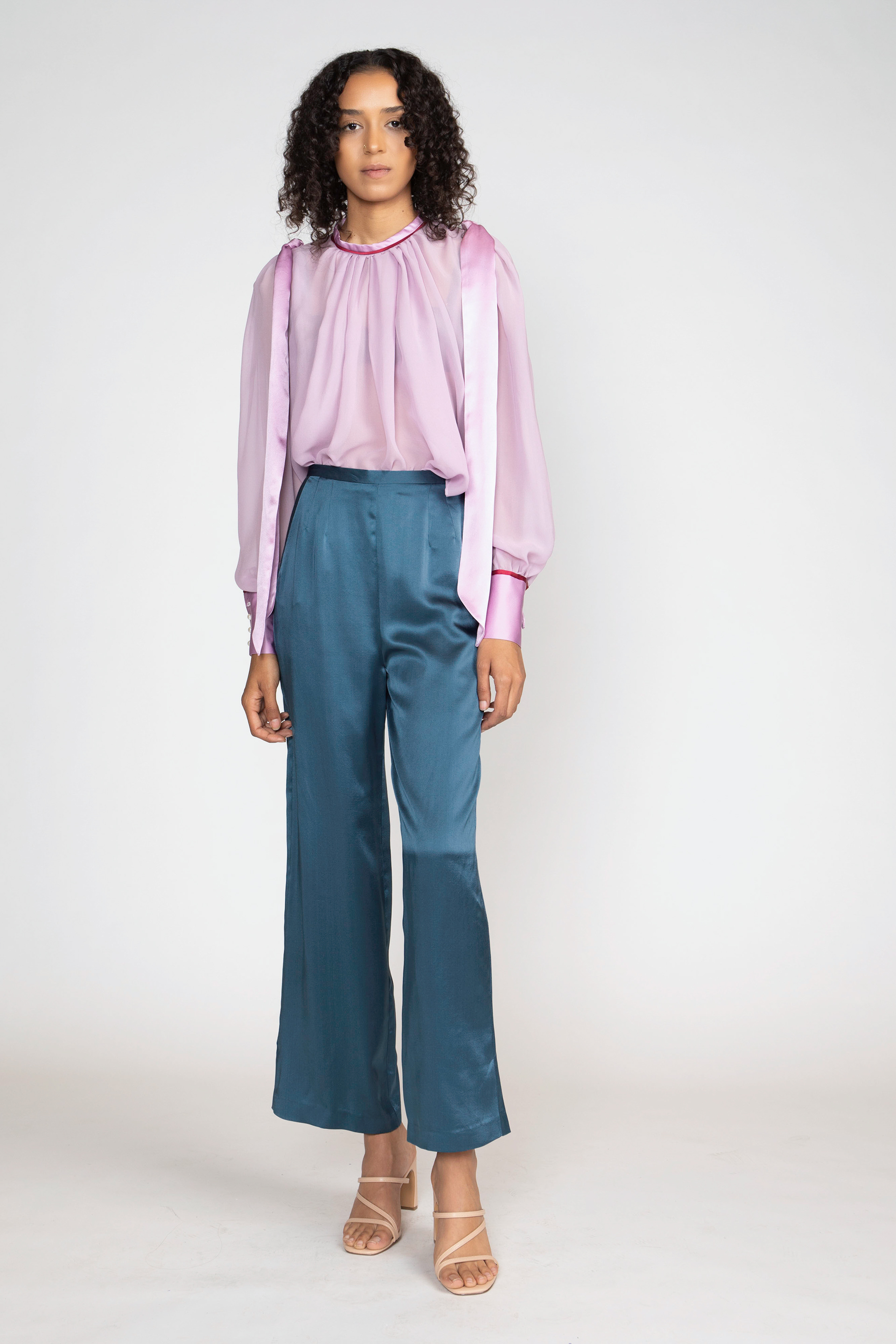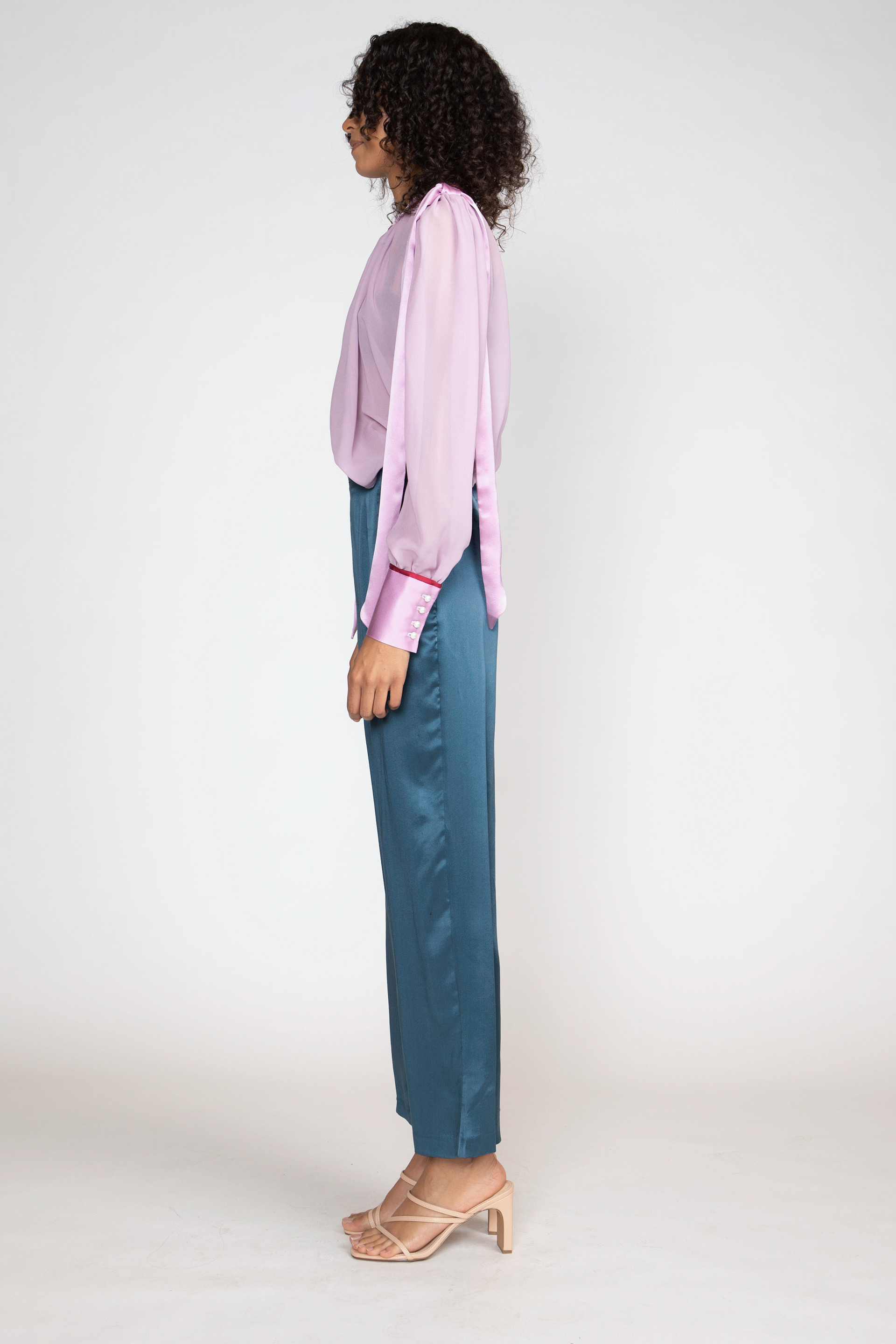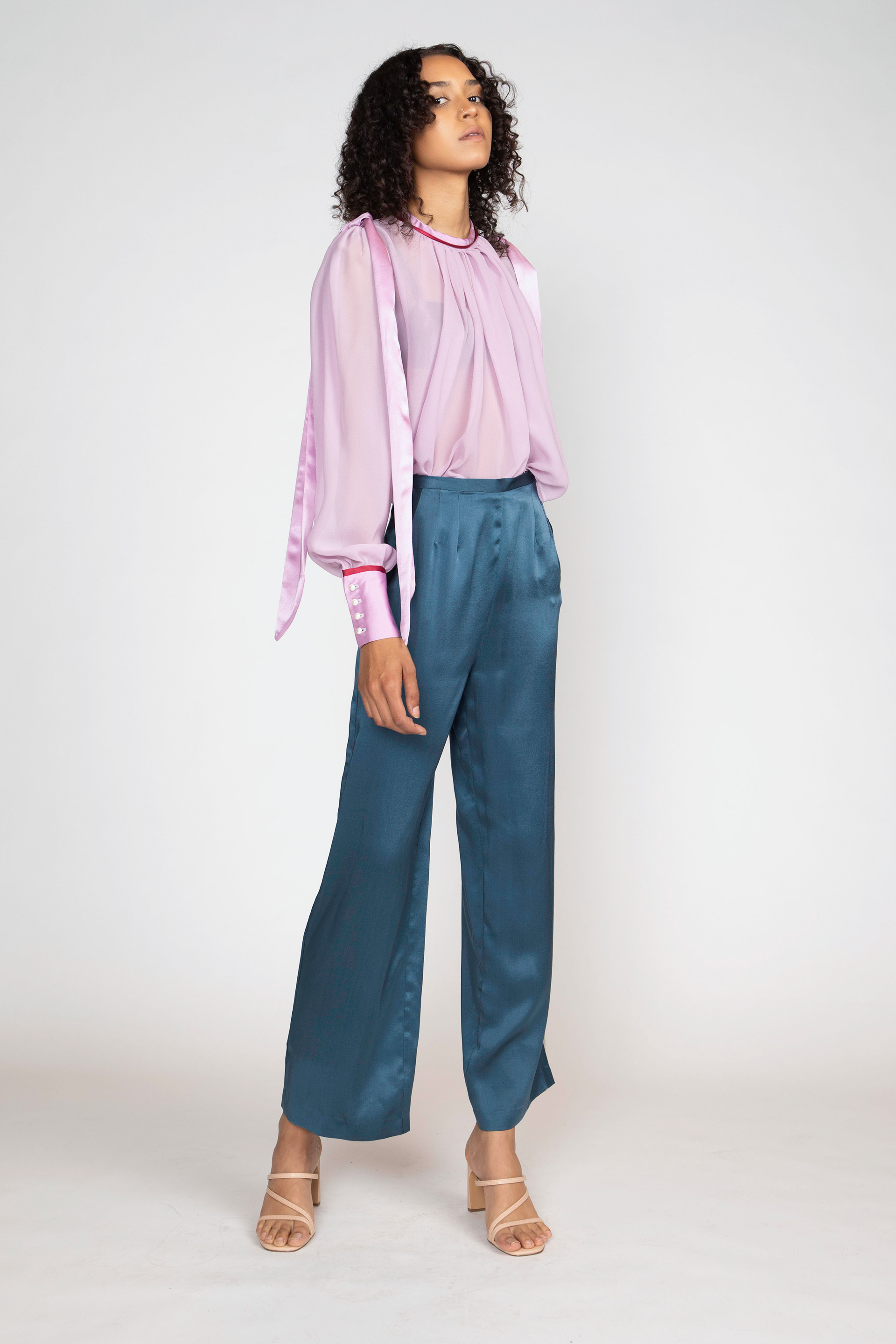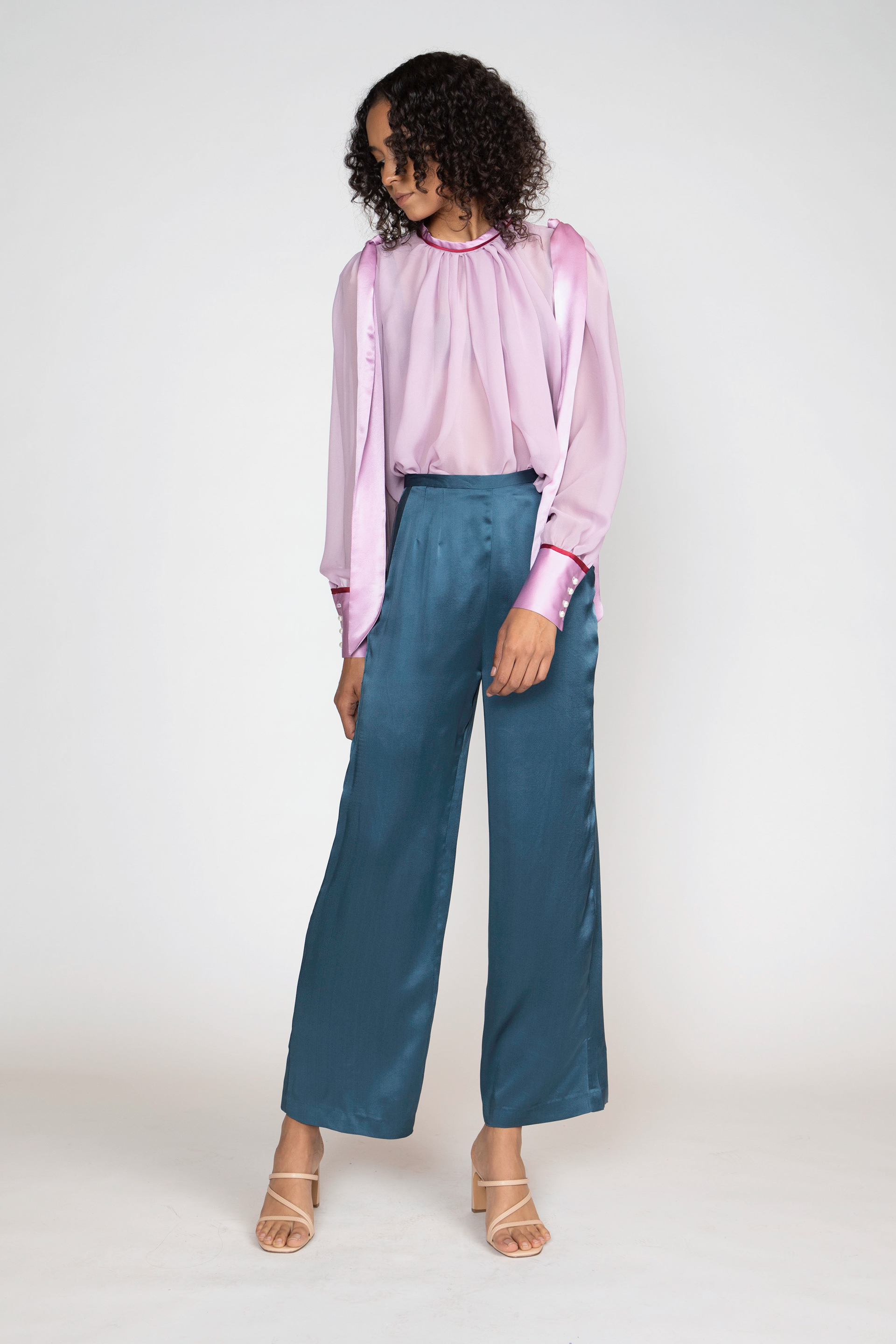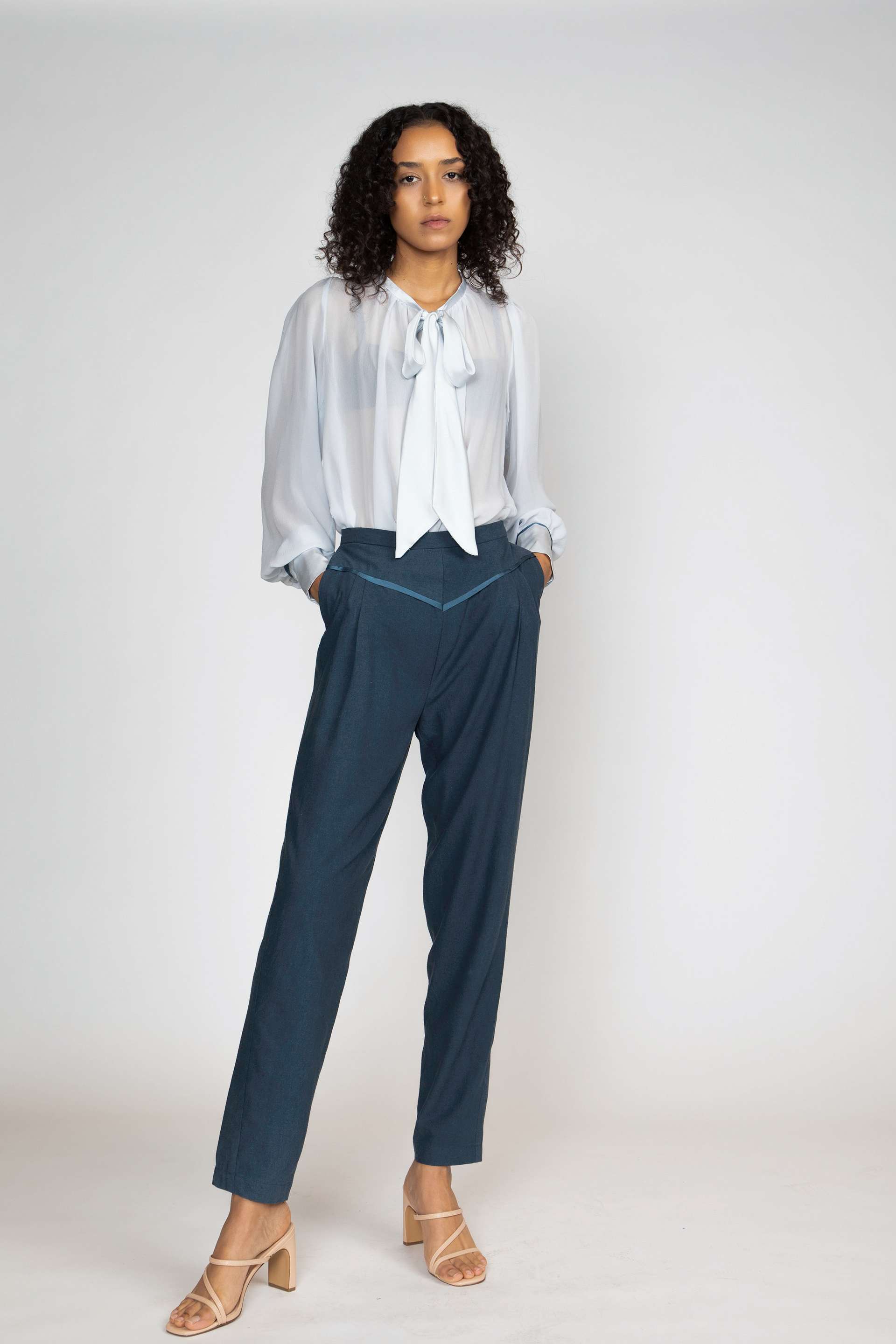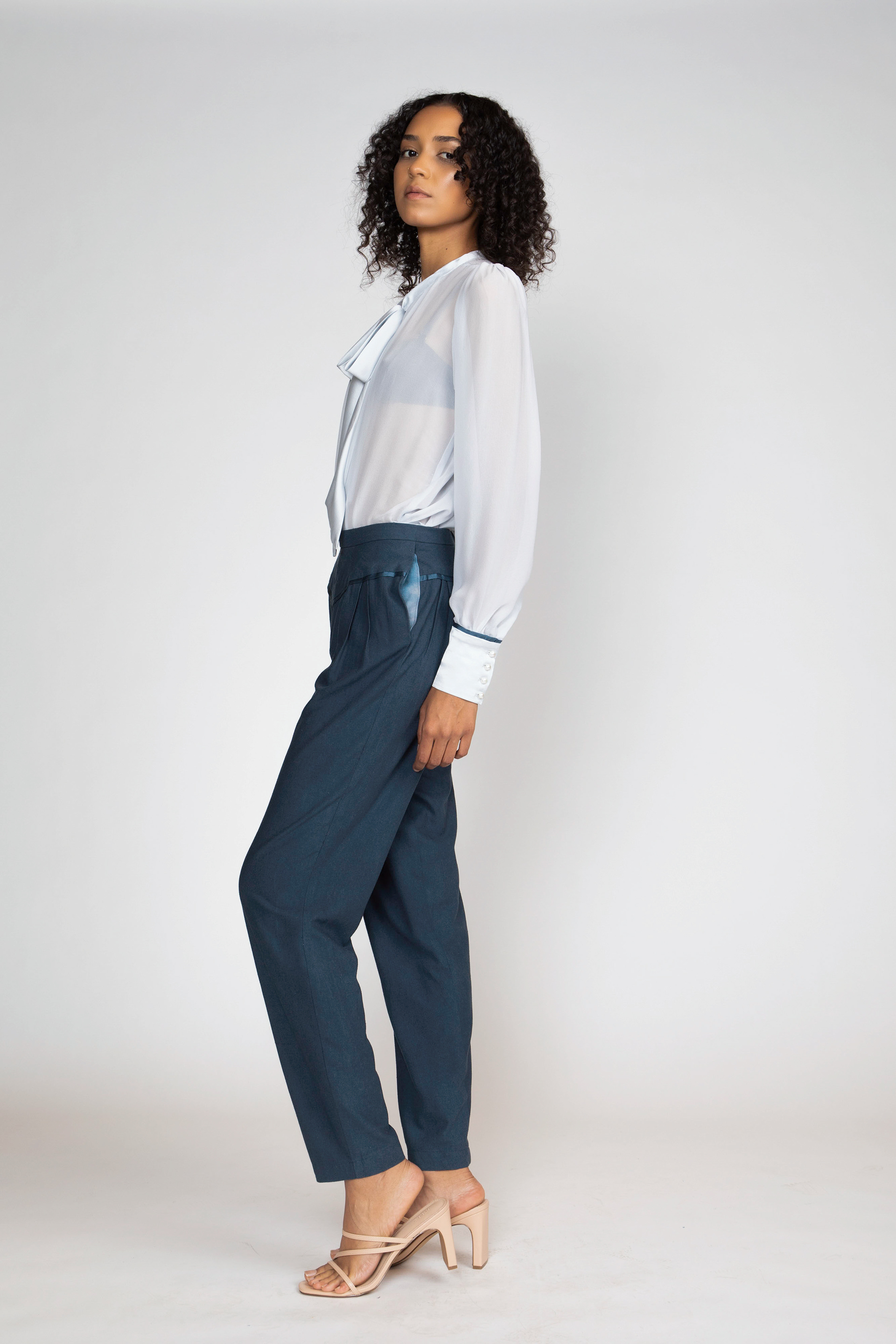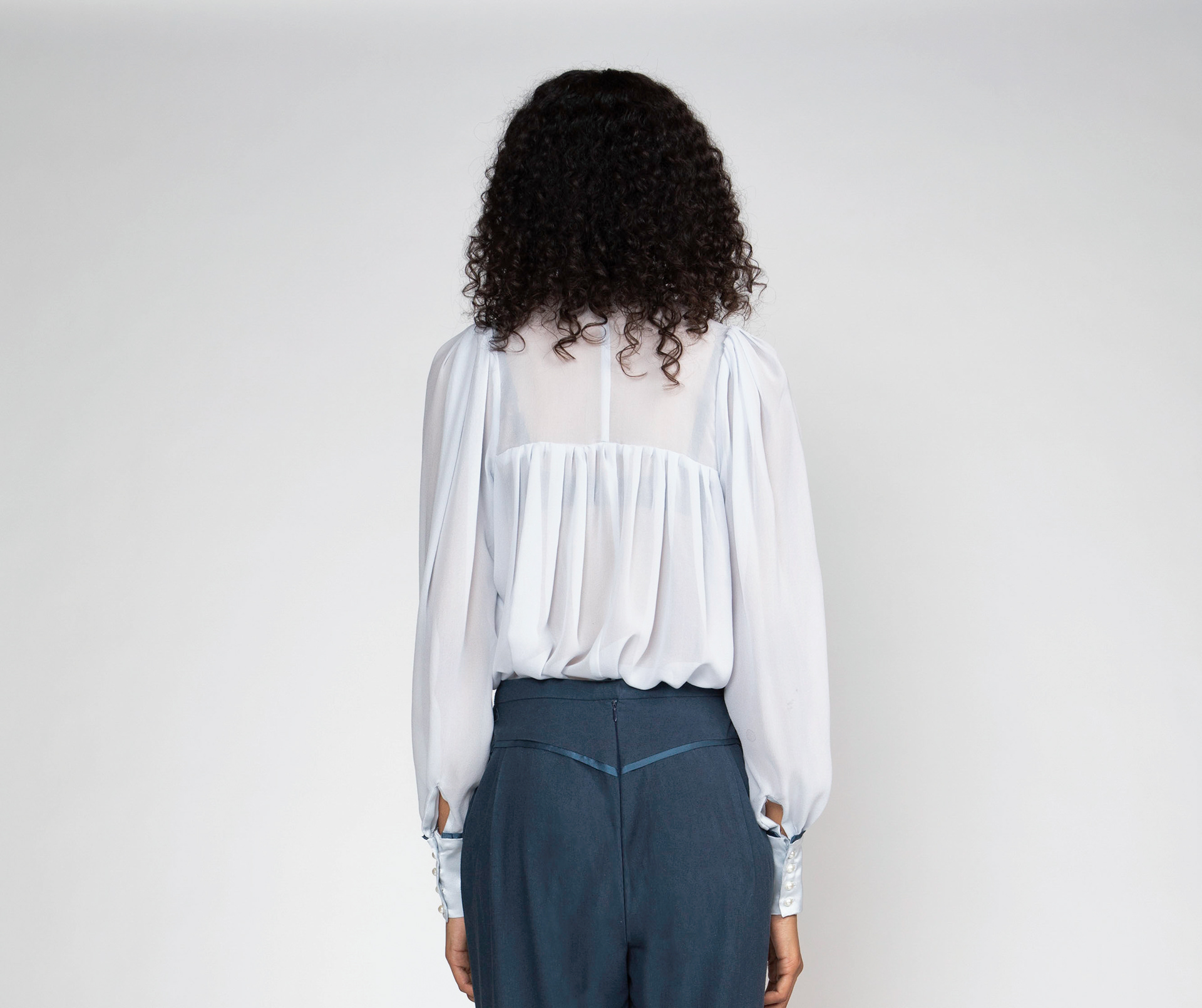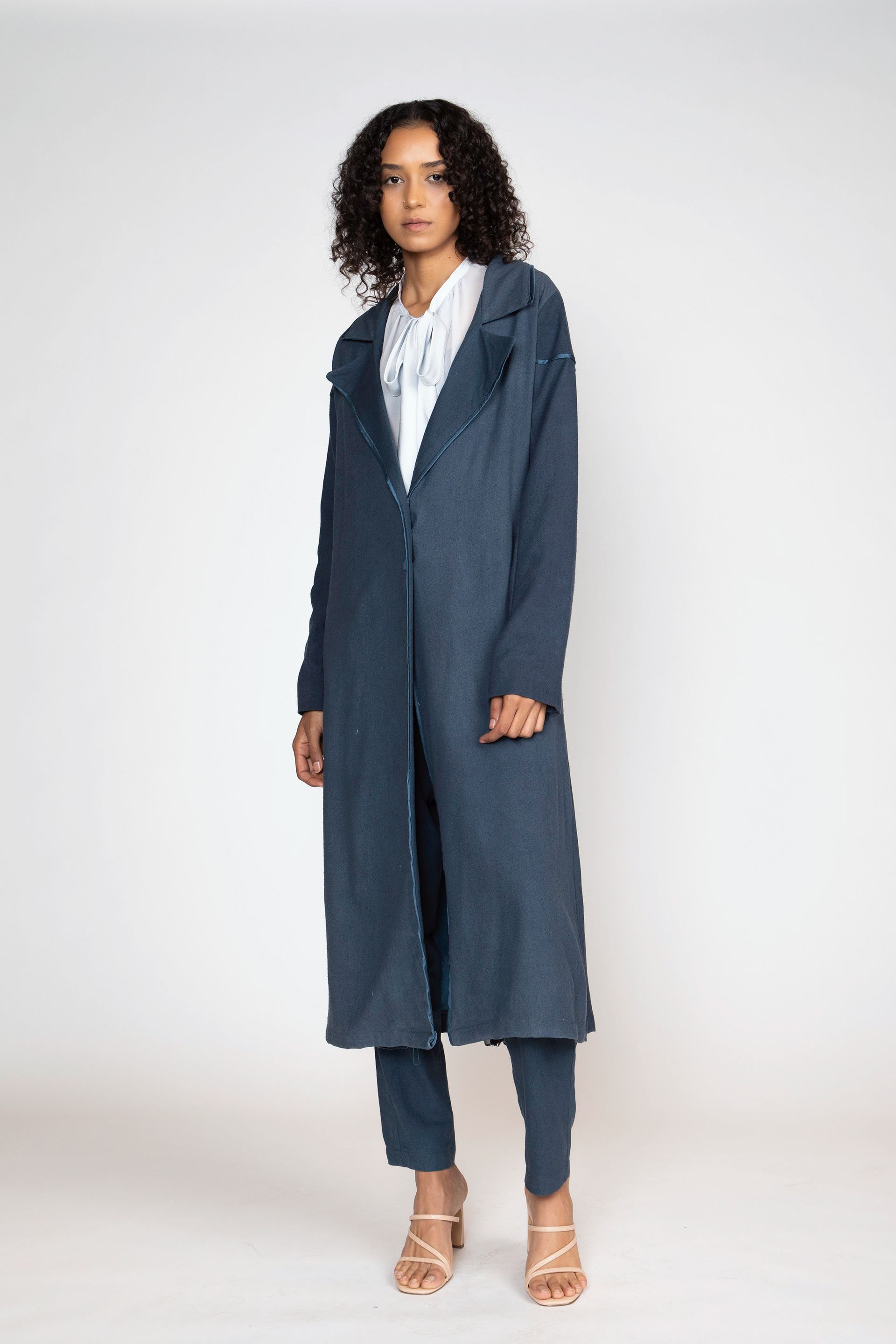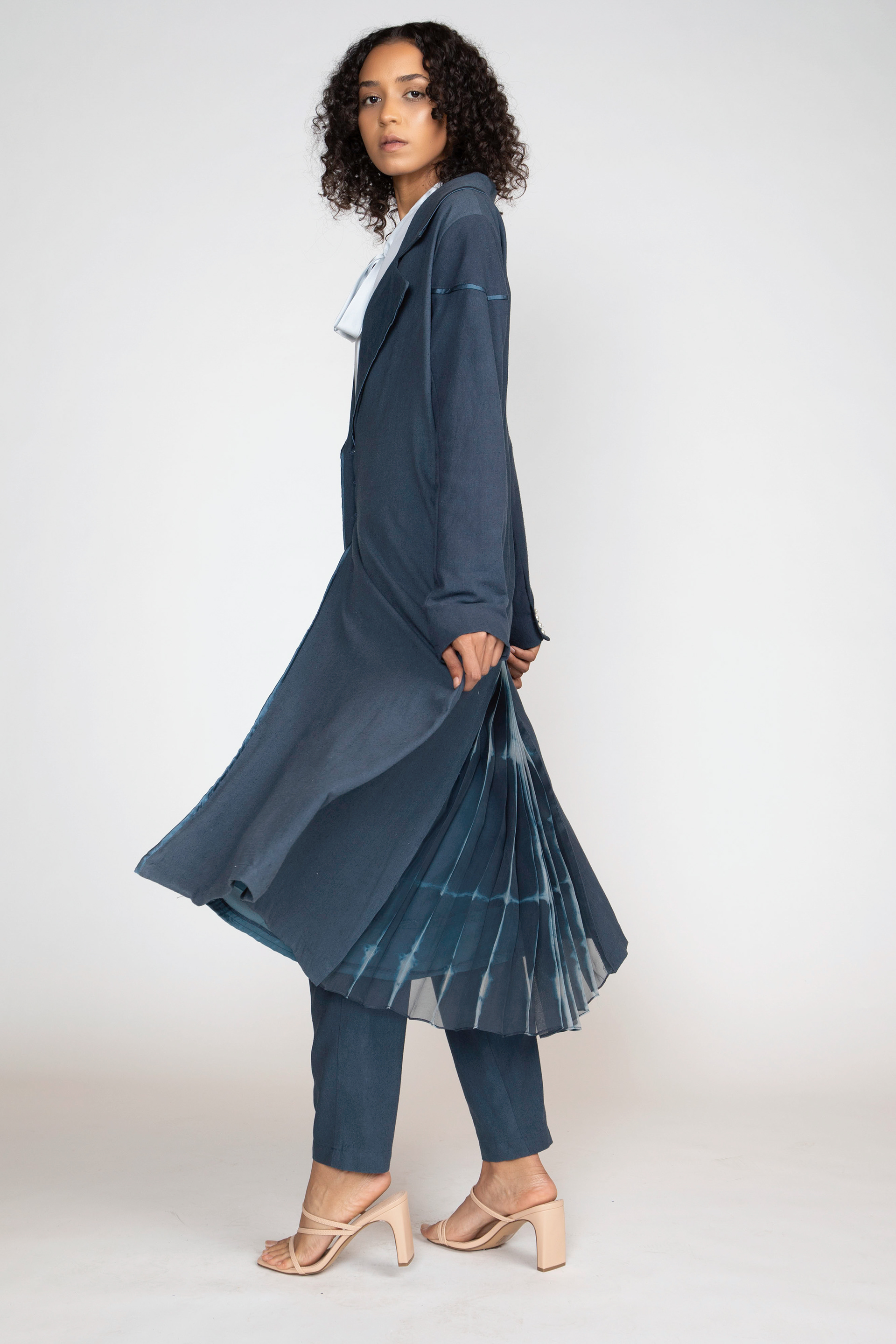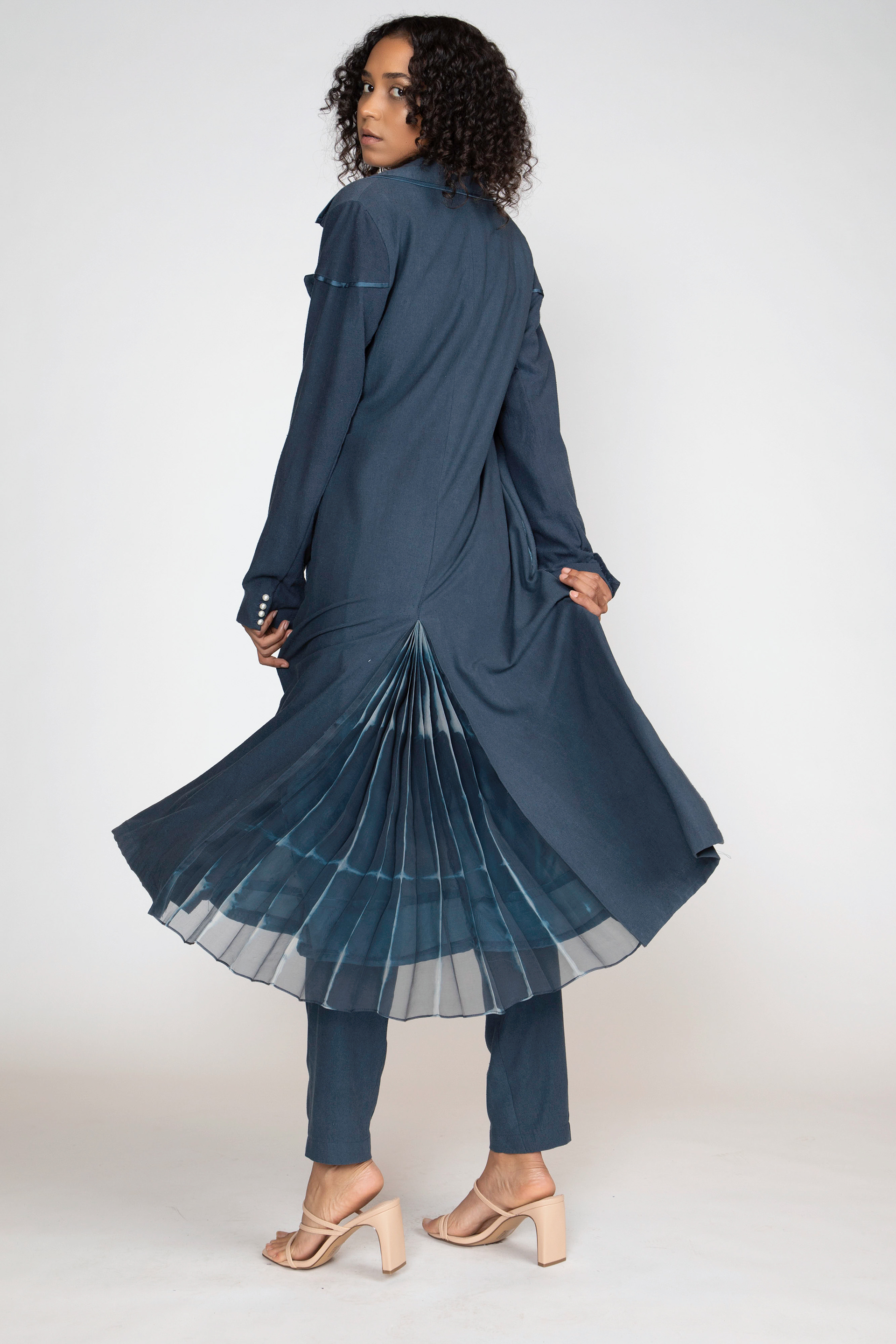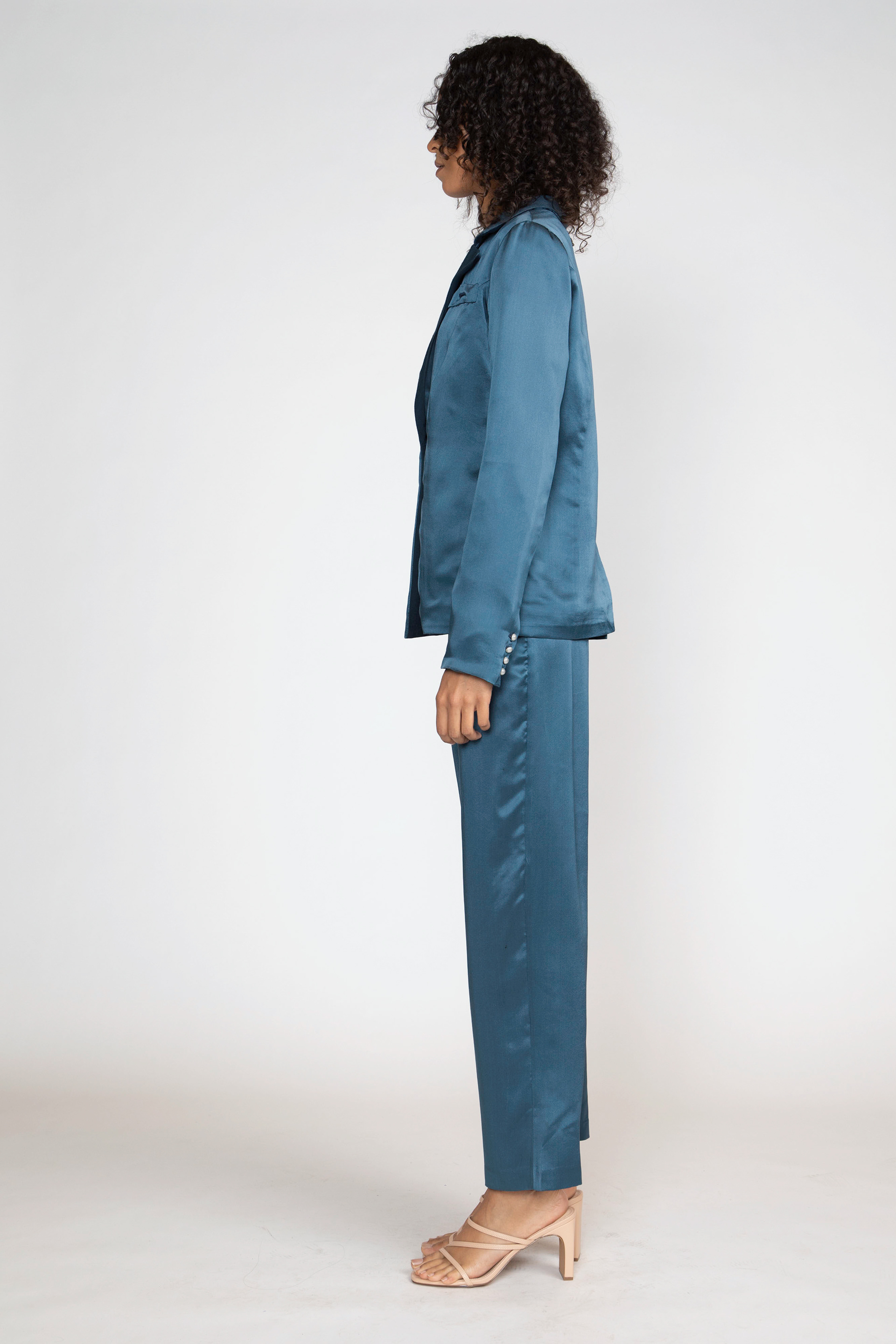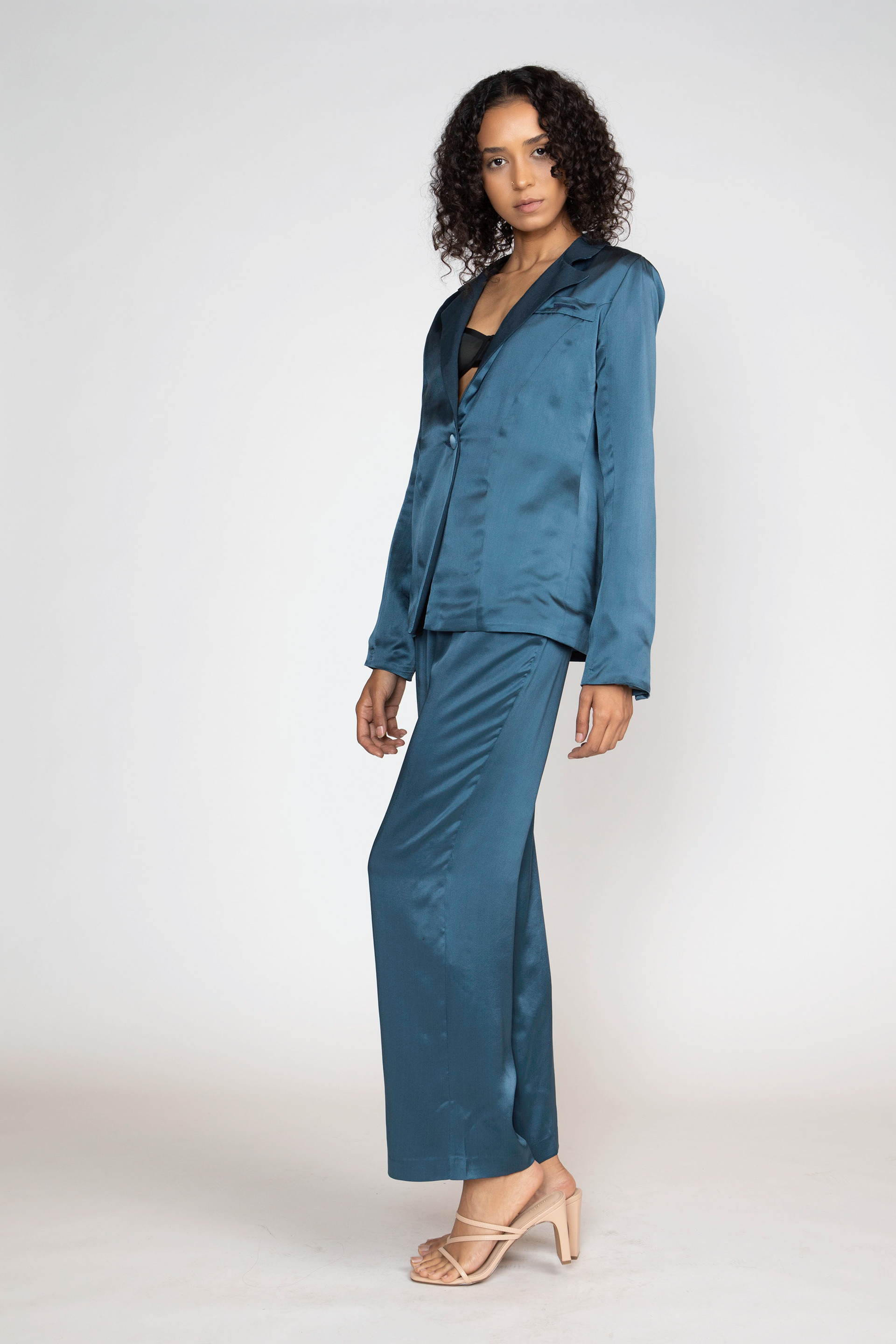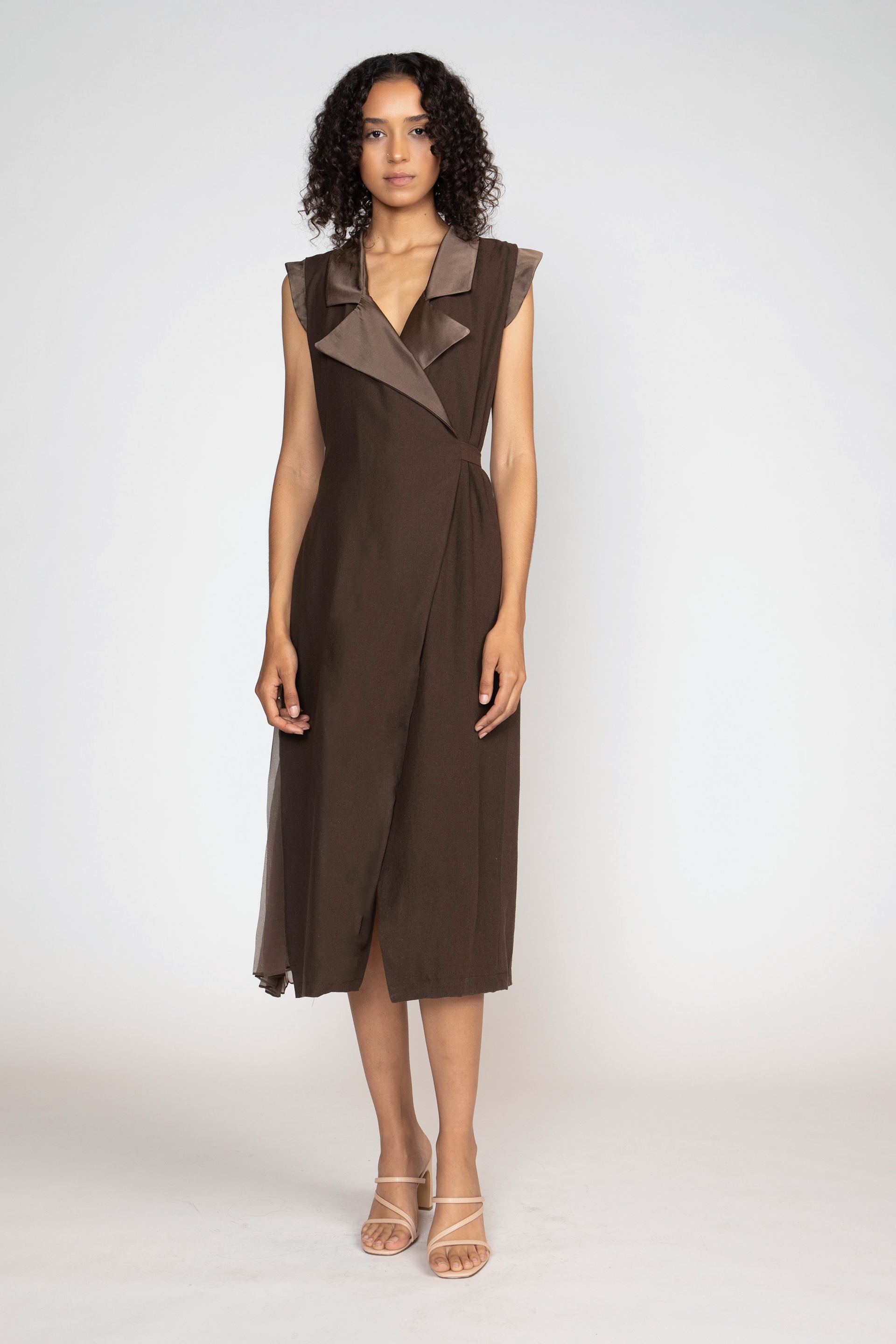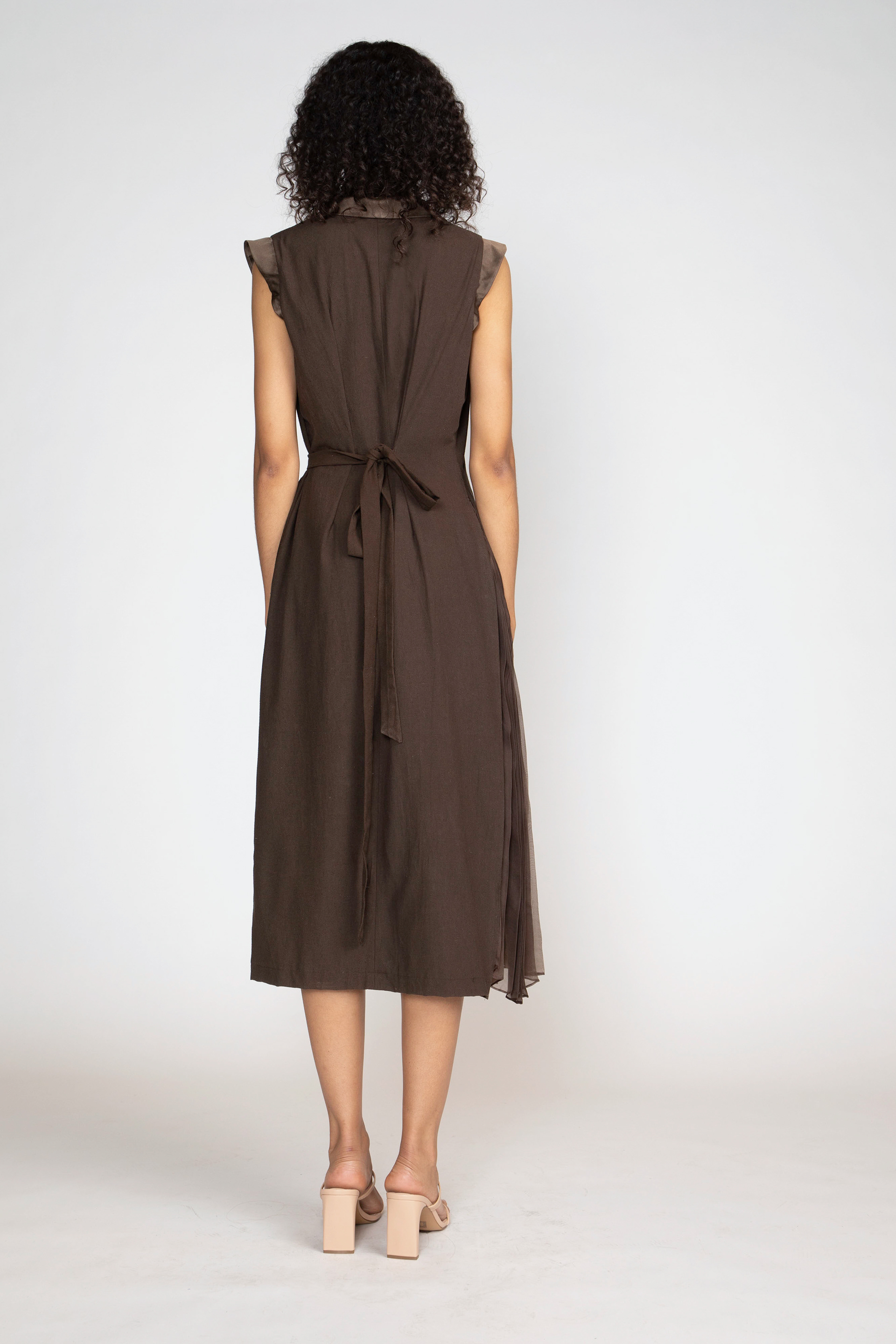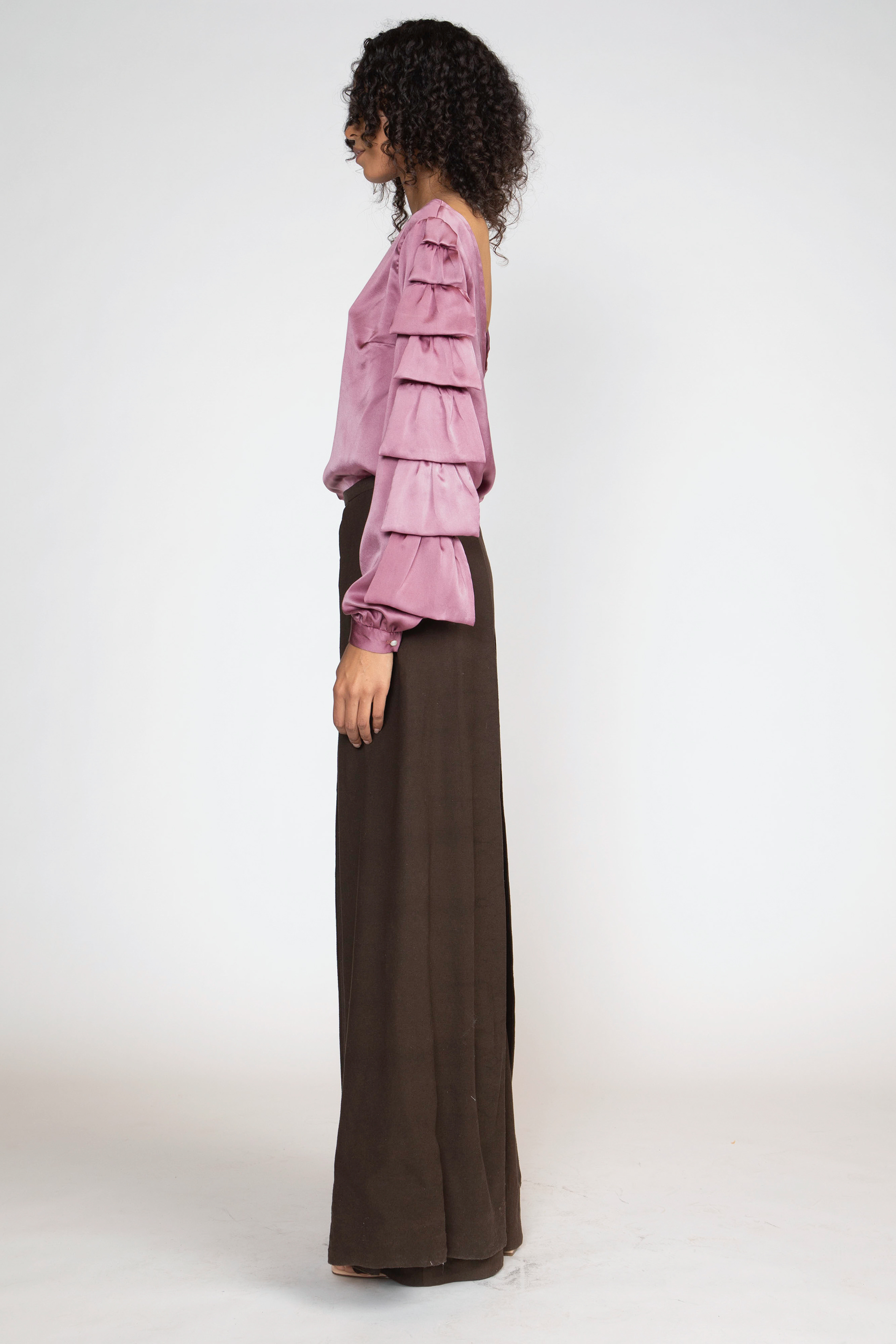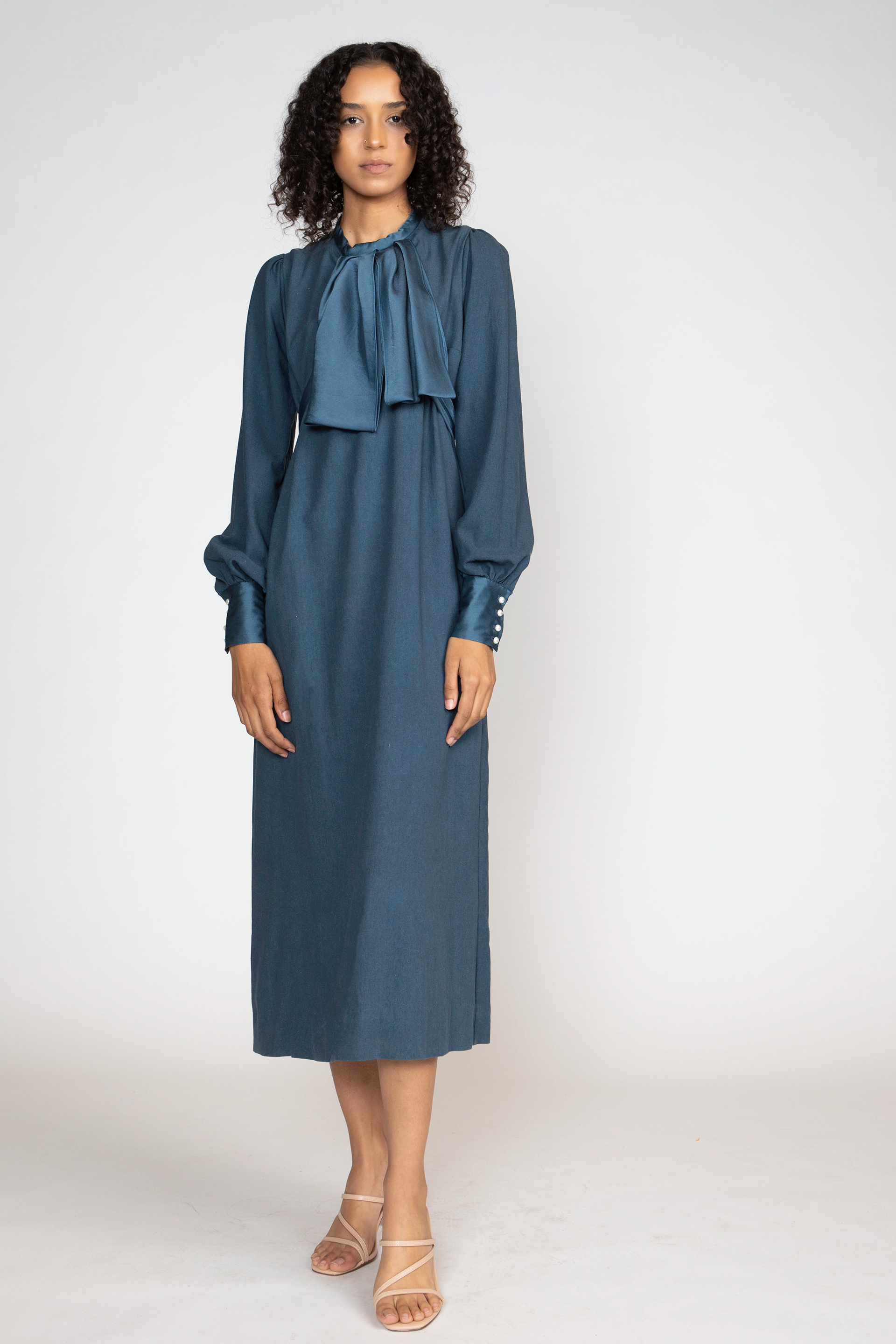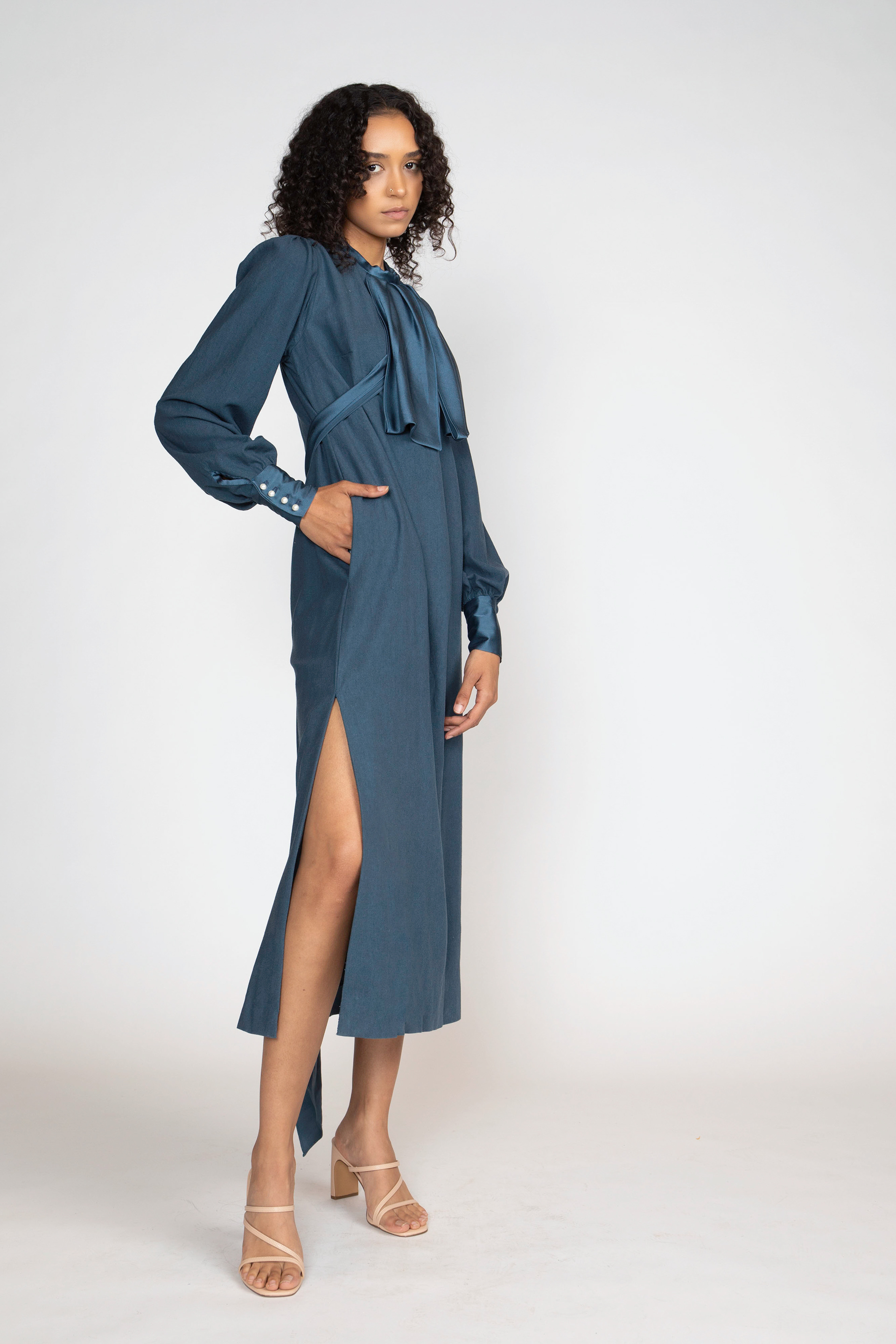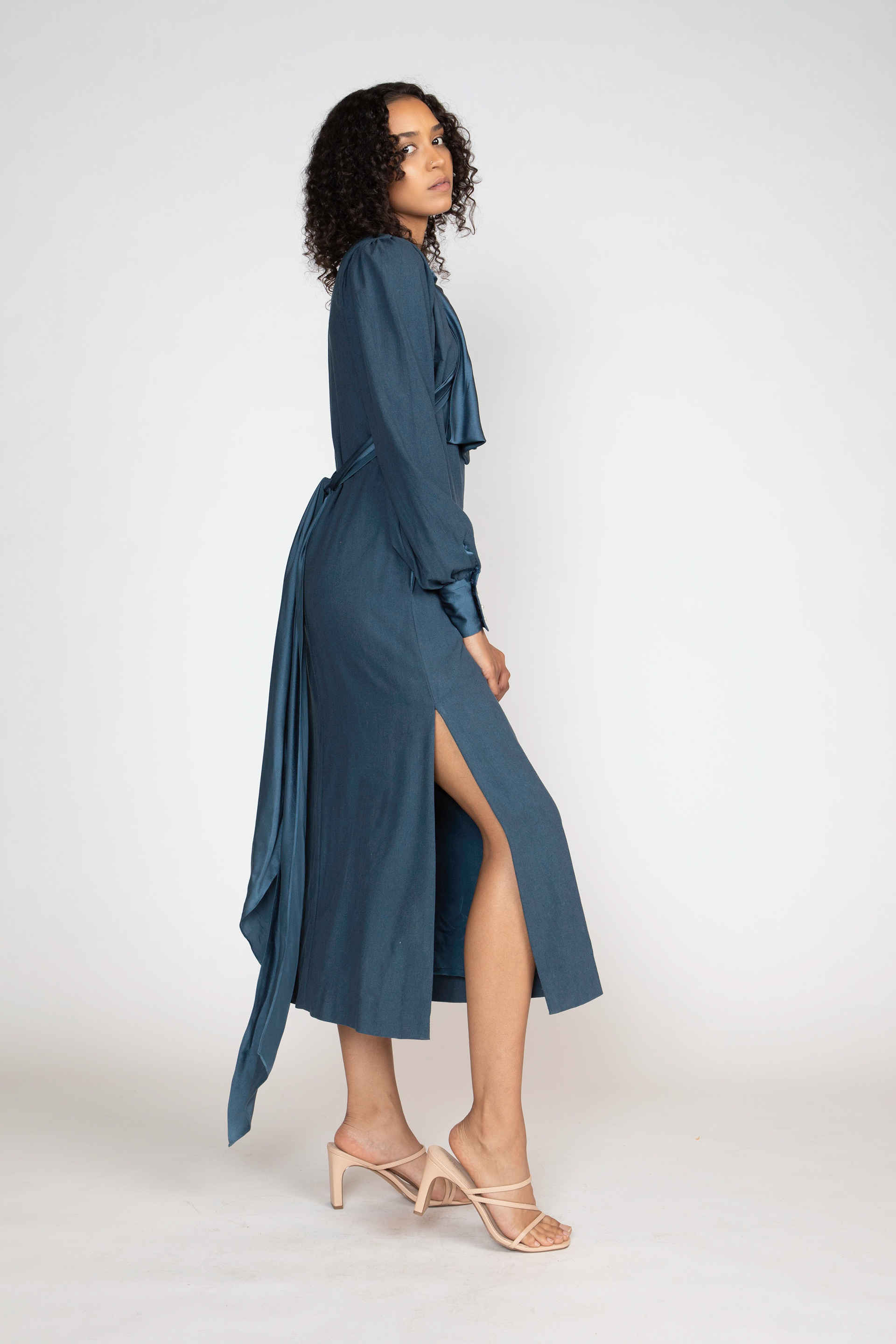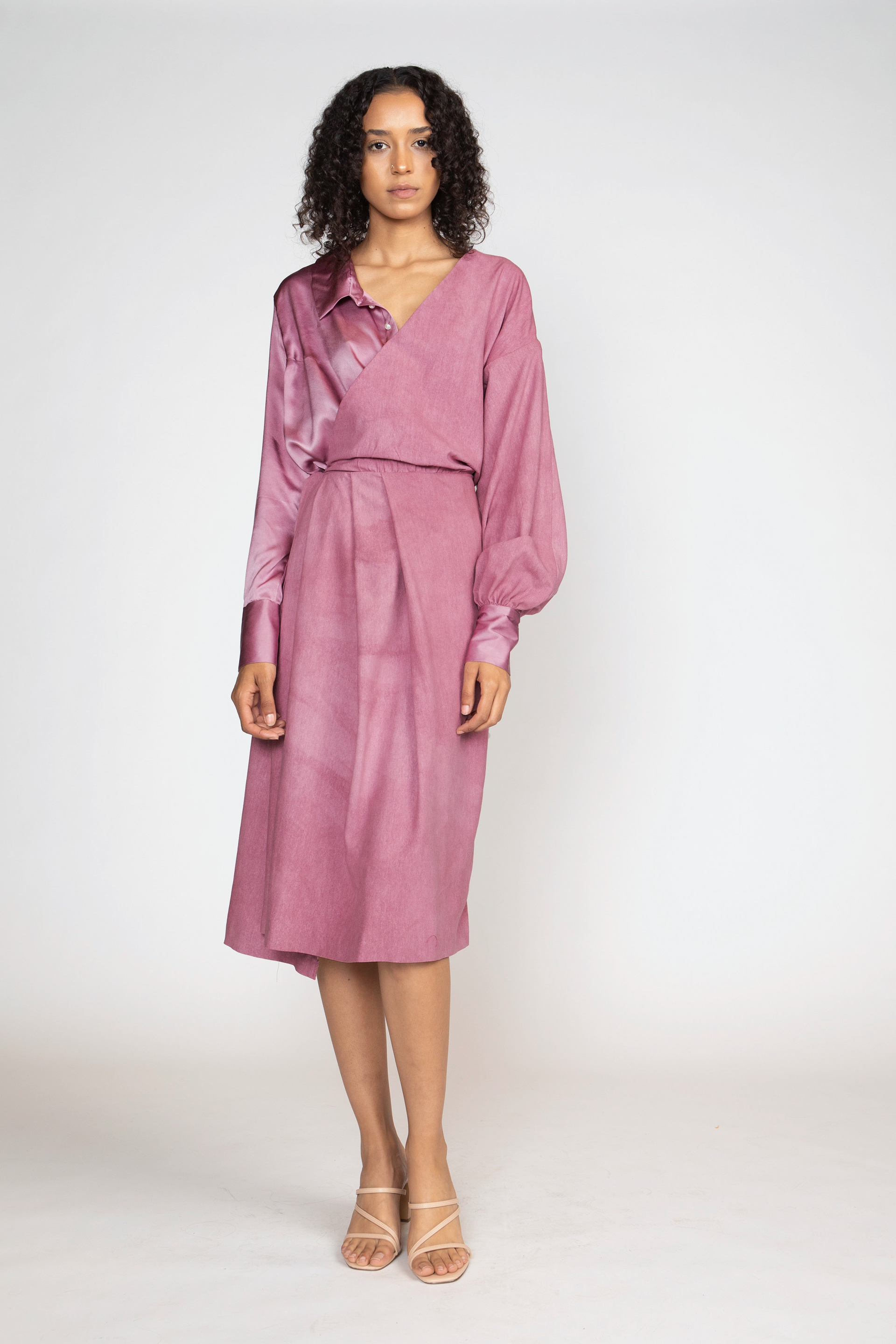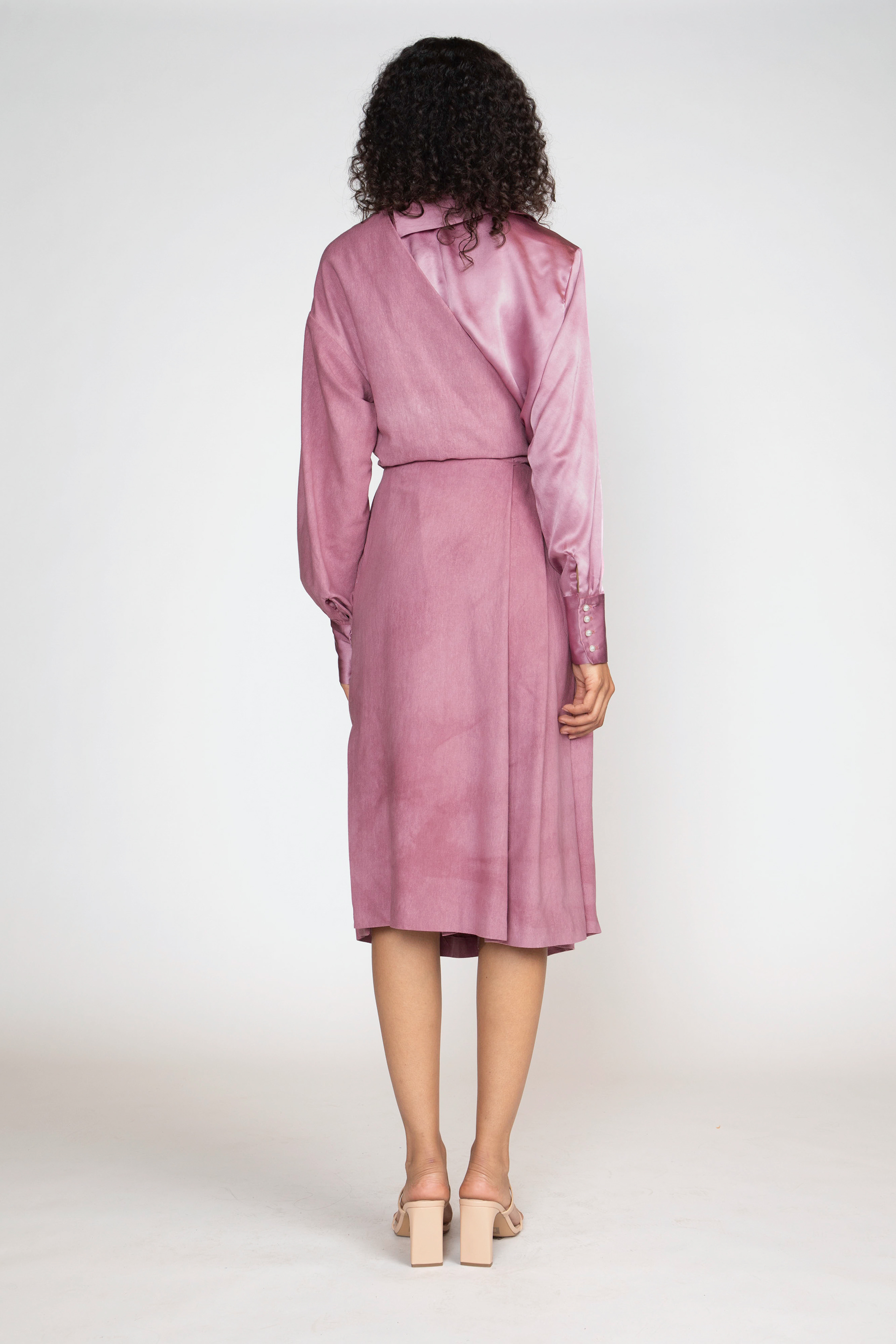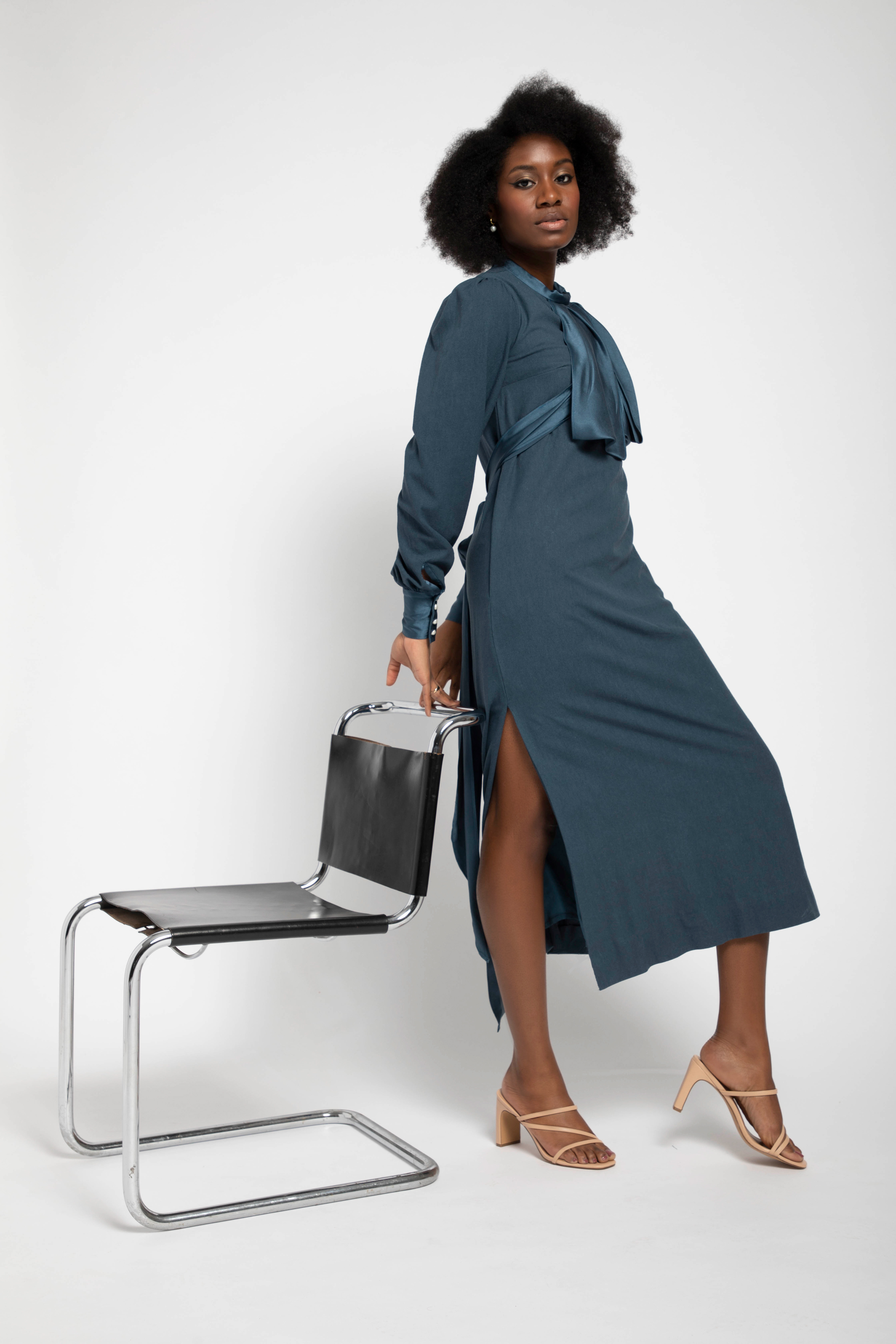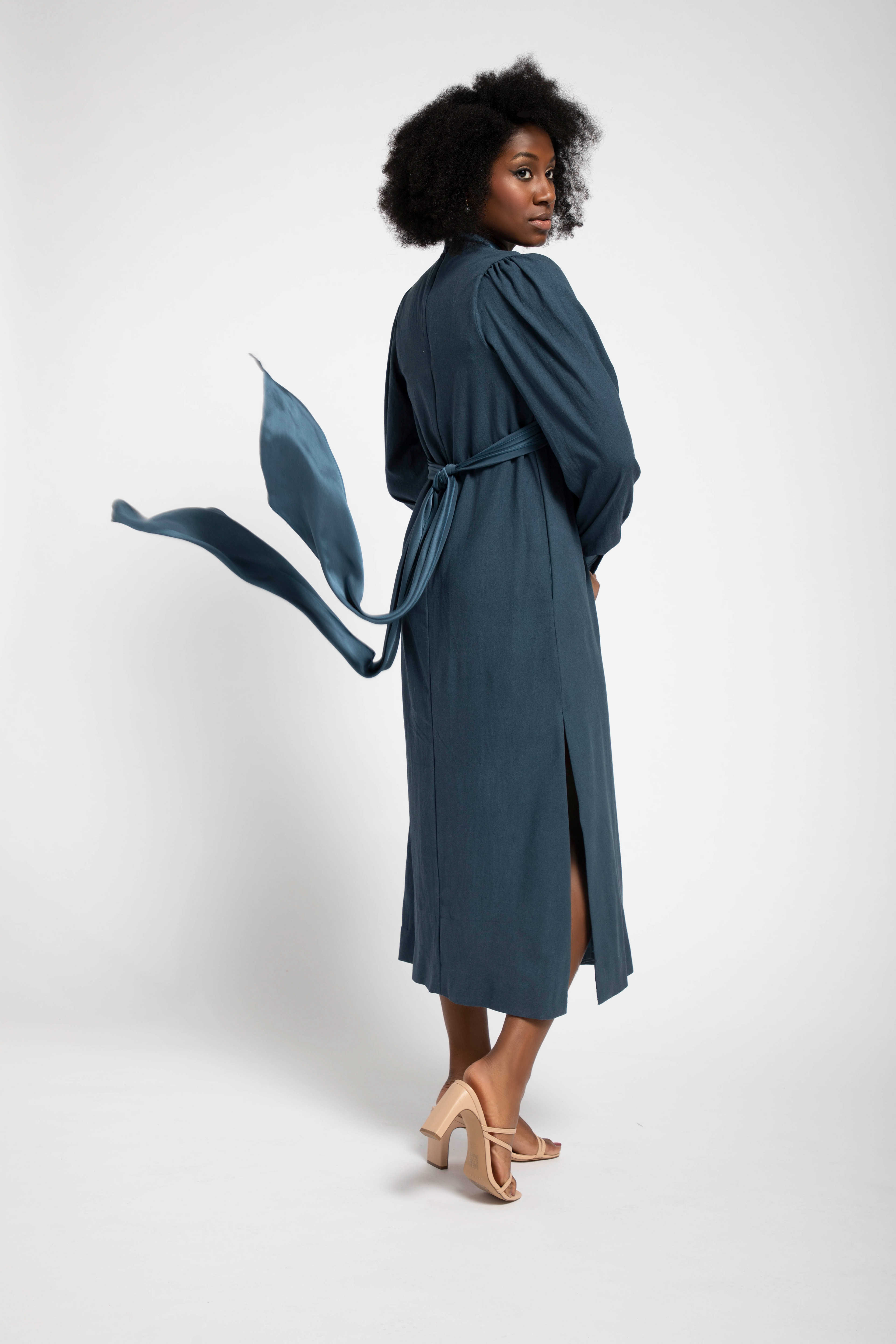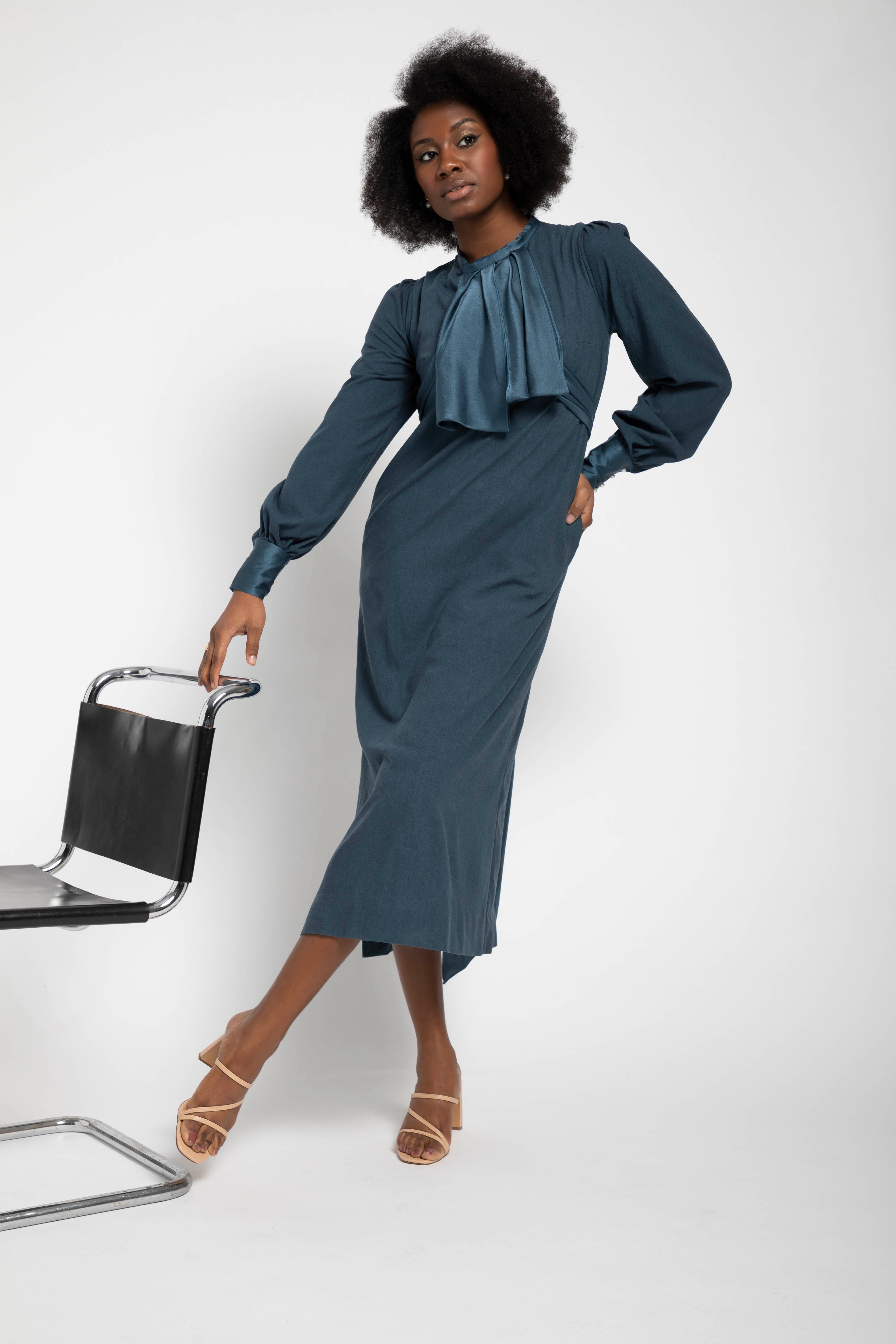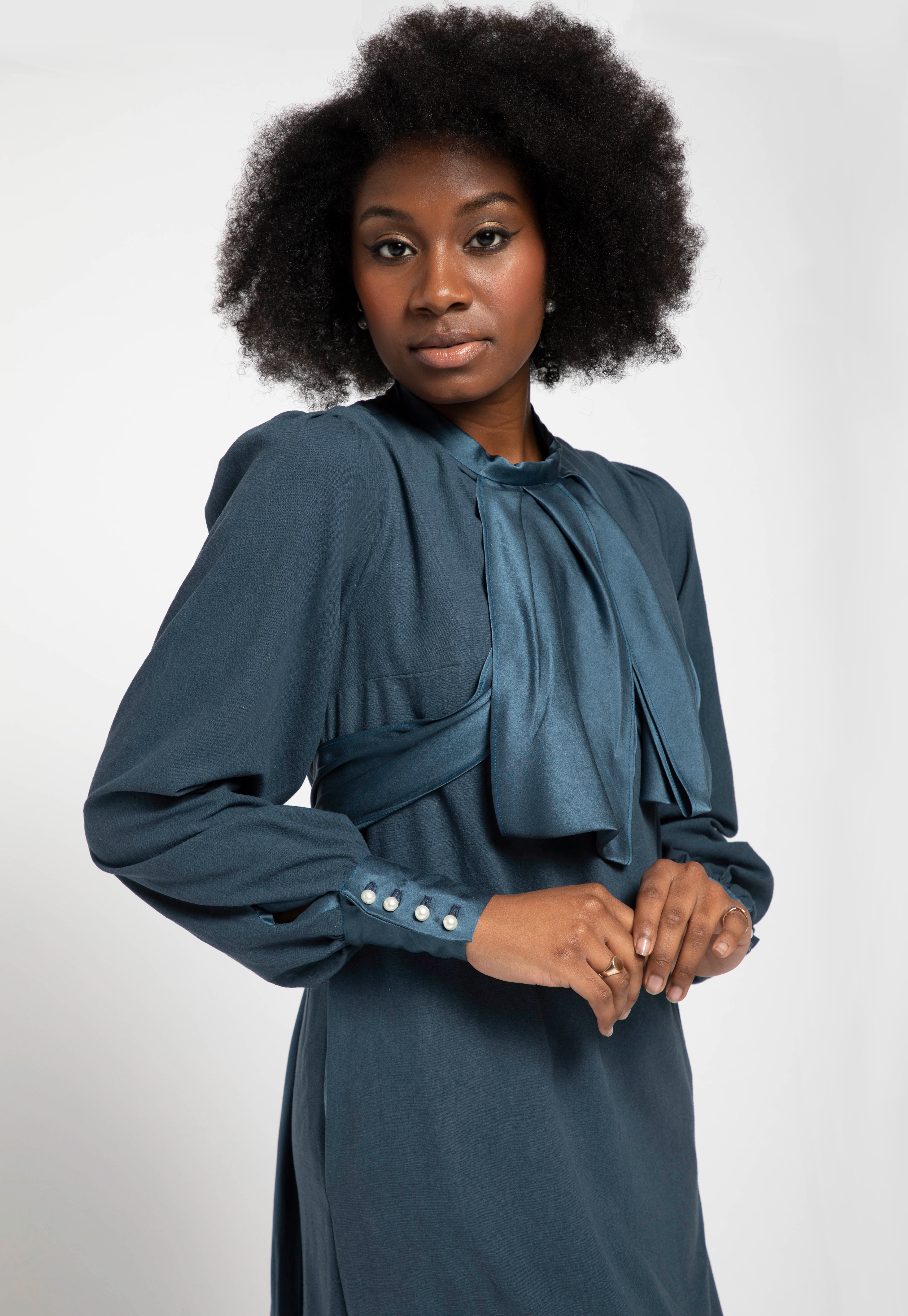 IMAGES SHOT BY PATRICK LANHAM. MODELED BY ZARIA MAC & SHERIDAN YOUNG OF WEST MODELS.